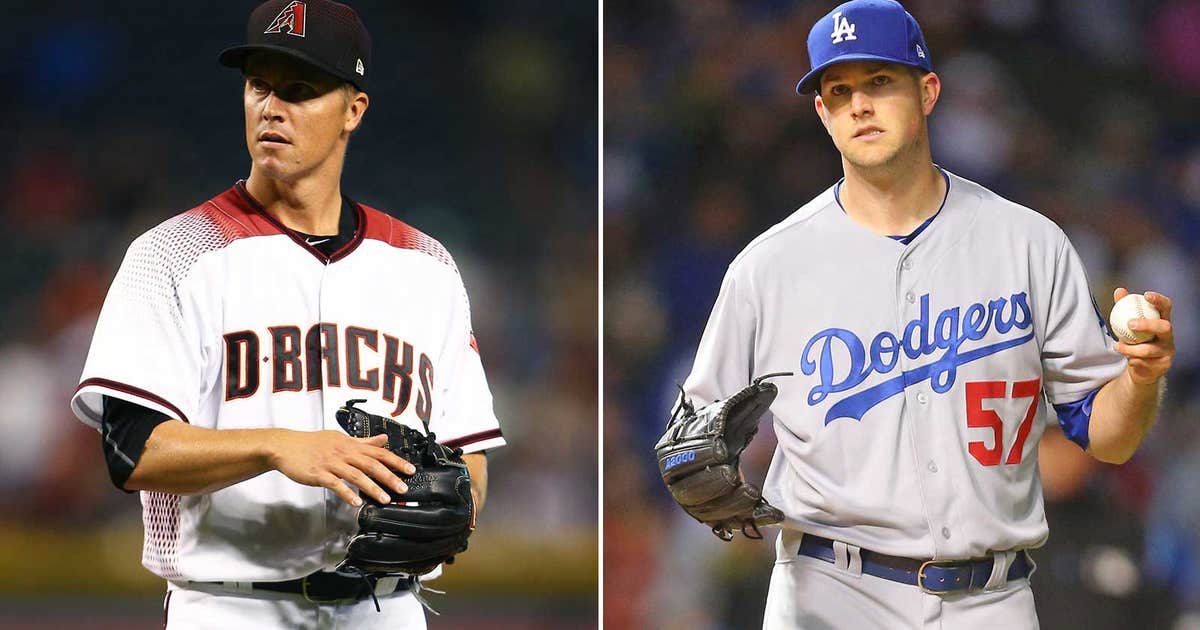 Today's starting pitchers: RHP Zack Greinke vs. LHP Alex Wood
Streaming live on FOX Sports GO
The D-backs' season took a serious downturn with three consecutive one-run losses to the Dodgers in Los Angeles in the first week of July, and Tuesday's series opener at Chase Field appeared to be more of the same … until Jake Lamb's two-out, two-strike grand slam in the seventh inning turned a 3-2 deficit into a 6-2 Arizona victory.
"We remember them," D-backs manager Torey Lovullo said, recalling the sweep in July. "We're still smarting from them, and I think that it's motivating these guys." 
Now the D-backs can send ace Zack Greinke to the mound looking to win a series against a team that has been almost unbeatable for nearly two months.
The Dodgers (79-33 overall and 44-8 since early June) had won 13 of 14 before Tuesday and haven't lost a series since June 5-7 against Washington. Only the 1906 Chicago Cubs (46-6) had a better 52-game stretch in modern history.
The D-backs (64-48) are still 15 back in the NL West but moved back in front of Colorado for the top spot in wild-card positioning. They are 6 ½ clear of Milwaukee, which is third in the running for two berths.